John FARMER
John Farmer is a crossword constructor who has had a couple of dozen puzzles published in major venues, most of them in the New York Times.
John lives in Los Angeles and his day job is corporate work in the telecom business.
Interview with John Farmer on the NYT's Wordplay Blog.
New York Times crosswords by John Farmer at XWord Info
---
Margaret FARRAR
Margaret Petherbridge Farrar (March 23, 1897 - June 11, 1984) was an American journalist and the first crossword puzzle editor for The New York Times, from 1942 to 1968.
Stanley Newman has referred to her as a "crossword genius", and credits her with the creation of "many, if not most" of the rules that guide modern crossword design.
Her career in crossword puzzles began at the New York World in 1920; although she had been hired as the publisher's secretary, she was told to assist crossword inventor Arthur Wynne in proofreading puzzles prior to publication. Her puzzles soon became more popular than Wynne's.
In 1924, she was hired by Richard L. Simon and Max Schuster as one of the three creators of the first crossword puzzle book; the book's success launched Simon & Schuster as a major publisher, and at the time of Farrar's death in 1984, she was working on the 134th volume in the series.
---
Dan FEYER
Dan Feyer describes himself as "a mild-mannered musician who developed an addiction to crosswords". He whips through 20 crosswords a day - at least 20,000 in the last three years.
Dan was the winner of the American Crossword Puzzle Tournament in 2010 thru 2015 and again in 2017.
NYT article about Dan Feyer, December 6, 2010.
---
Daniel A. FINAN
Daniel A. Finan is a crossword constructor whose puzzles have been published in the LA Times, the NY Times and the NY Sun.
Interview with Daniel A. Finan in L.A. Times Crossword Corner.
---
Vic FLEMING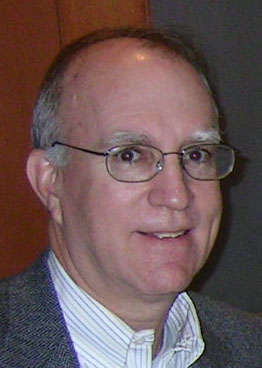 Victor Anson Fleming (born December 26, 1951) is an American judge, teacher and author residing in Little Rock, Arkansas. He started constructing crosswords regularly for various newspapers in 2004. Since then, his puzzles have appeared in NY Times, LA Times, NY Sun, Washington Post, Wall Street Journal, GAMES magazine, etc.
Of his 27 puzzles in the New York Times, 11 of them have been collaborations with various partners, including Lynn Lempel, Matt Ginsberg and Bonnie L. Gentry.
He appeared in the 2006 documentary Wordplay, which also featured a song that he wrote.
Wikipedia page for Vic Fleming
Interview with Victor Fleming in L.A. Times Crossword Corner.
New York Times crosswords by Vic Fleming at XWord Info
---