Dan NADDOR
Dan Naddor, who died in 2010, was a constructor of crosswords for the L.A. Times. and the New York Times.
Interview with Dan Naddor in L.A. Times Crossword Corner.
Obituary of Dan Naddor at Wordplay.
---
Will NEDIGER
Will Nediger is a crossword constructor whose puzzles have appeared in LA Times, NY Times and NY Sun.
Interview with Will Nediger in L.A. Times Crossword Corner.
---
Stan NEWMAN
Stanley Newman is a puzzle creator, editor, and publisher. Newman has been the editor of the Newsday Sunday crossword puzzle since 1988 and the editor of the Newsday daily crossword puzzle since 1992. He is also a trivia buff and the co-author of a trivia encyclopedia, 15,003 Answers.
Newman is a native of Brooklyn, New York, and is a Phi Beta Kappa graduate of Brooklyn College, where he majored in mathematics. He went on to earn a master's degree in statistics from Rutgers University.
Newman's puzzle career started after he won the inaugural U.S. Open Crossword Championship in 1982. He also won the American Crossword Puzzle Tournament that year. Newman started a crossword newsletter in 1983 and began creating his own crosswords soon thereafter. He is the author or editor of over 100 books and is the current world record holder for the fastest solving of a New York Times crossword.
In 1990, Newman appeared as a contestant on The Challengers television game show and was its biggest winner, finishing with a grand total of $112,480. Over half of that came from two Ultimate Challenge wins and his win in the Invitational Tournament of Champions. (Unfortunately for Newman, his final day ended with him in negative territory and thus he was unable to compete in the Final Challenge.)
Wikipedia page for Stanley Newman
Stan Newman's Crossword Land website
---
Rich NORRIS
Rich Norris is the L.A. Times crossword editor. He also edits puzzles for The Crosswords Club.
He is also a very accomplished crossword constructor - his puzzles have been published by NY Times, NY Sun, Newsday, Wall Street Journal, etc.
Interview with Rich Norris in L.A. Times Crossword Corner.
New York Times crosswords by Rich Norris at XWord Info
---
Manny NOSOWSKY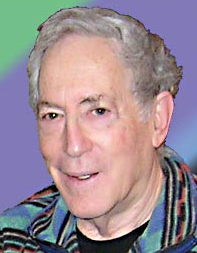 Manny Nosowsky (b. January, 1932, San Francisco, CA) is a crossword puzzle creator. A medical doctor by training, he retired from a San Francisco urology practice and, beginning in 1991, has created crossword puzzles that have been published in The New York Times, the Wall Street Journal, and many other newspapers.
Will Shortz, the crossword puzzle editor for The New York Times, has described Nosowsky as "a national treasure" and included four Nosowsky puzzles in his 2002 book, Will Shortz's Favorite Crossword Puzzles. Since Shortz became editor of the Times crossword in November 1993, Nosowsky has published nearly 250 puzzles there, making him by far the most prolific published constructor in the Times.
Nosowsky is frequently chosen to produce puzzles for the American Crossword Puzzle Tournament.
Wikipedia page for Manny Nosowsky
New York Times crosswords by Manny Nosowsky at XWord Info
---